Conversation a Saturday afternoon in the office of Human Rights Without Borders, downtown N´djamena, the capital of Tchad. Lawyer Daniel asks me:
"What did you know about Tchad before coming here?" 
 "Not much,… I knew that Lake Tchad is shrinking and that there are a lot of refugees from Sudan …. that´s all…." I answered feeling somewhat ignorant.
"Not bad at all!" lawyer Daniel exclaims happily with a broad smile. "When I came to the international airport in Japan last year the passport control officer stared at my passport. Then he looked up at me and shouted:
"Ha! Did you make this passport yourself??!!! Tchad!! where should that country be ?"
"We here in Tchad, we know that Japan exists…" laughs lawyer Daniel.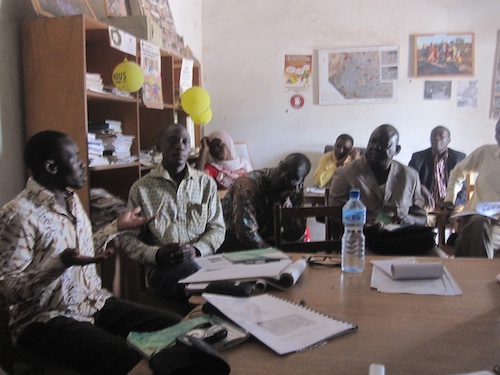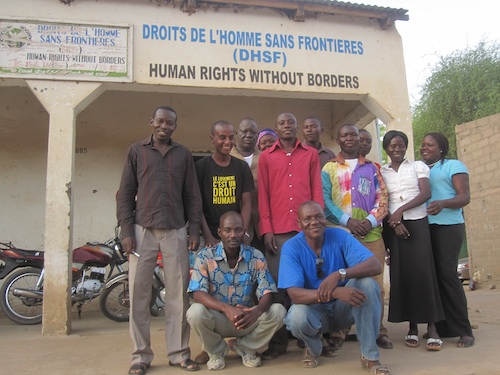 *********
I fell in love with Tchad
After two weeks in Tchad I thought of making myself a T-shirt with the text: I <3 Tchad – you know with the heart between "I" and "Tchad" – like "I <3 NY". 
 Few have made me feel so warmheartedly welcome as the people I met in Tchad.  I could not resist being taken by this country in the middle of Africa –  the breastbone of the continent.
Tchad is very hot. And dusty. Semi desert. Everybody asks somewhat excusing: "Comment ça va avec la chaleur?" How do you cope with the heat? 
Governments have treated people badly in Tchad. You could think you would meet "victims" but they are all "survivors". This resilience keeps fascinating me. Be it here in Tchad or in Congo, Sierra Leone or Rwanda. People who have been through so many hardships, still they are  smiling and caring  for others. And accepting and trusting even a stranger like me.
I was invited to Tchad by the lawyer Hassan Abakar. One of those gentle and compassionate Tchadians. We met at a conference in Switzerland last summer. He asked me about meditation and how he could practice. We started talking. We soon got in to the theme of trauma. He told me that there was no help to be found for those traumatized after the terror executed by a dictator, the Hissein Habré regime. No clinics. No therapists. No mental hospital. 
"Gunilla, could you come to Tchad?" he asked. That is how this initiative started. A meeting of serendipity.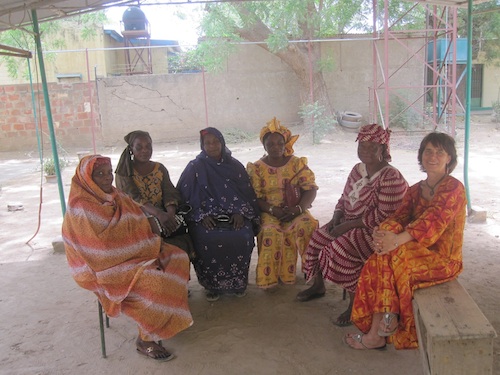 After one of the TTT trainings in N´Djamena I join the group of women resting outside the hall. We all have dresses in bright colours. We sit down in the shadow.  
"Thank you for coming so far,  to us here in Tchad", they say.
"Nobody has offered us peace of mind before. We didn´t know it was possible. Now we know." 
We chat. One of them brings dried dates and newly fried peanuts. The peanuts are so good. We also need water…. lots of water. A young boy brings a bucket of water as we continue to chat. The women are survivors of torture, but I wonder if anybody who saw them now would guess…