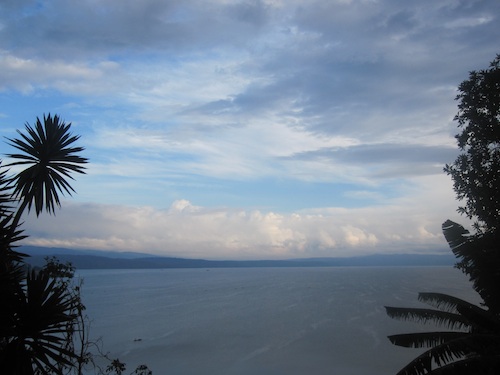 With this view of Lake Kivu seen from Bukavu in DR Congo we want to wish you a peaceful and happy new year of 2012 with some lines from the Vietnamese monk, poet and peace activist Thich Nhat Hanh.
"The source of love is deep in us and we can help others realize a lot of happiness. One word, one action, one thought can reduce another person's suffering and bring that person joy."
And one action can be to pass on TTT to somebody close to you or tell about it to somebody you meet. Be well.