I have a friend in Eastern DR Congo who is called Amani. In swahili this means "Peace". The name we carry can mean a lot in our lives. We probably hear that word more than any other word. In many cultures then name has been given for the purpose of their lives and will/should direct the person in their lives. With Amani it is really so. He lives peace and reconciliation, creating projects and connections   between people.  Even though his father and mother were killed by Rwandan soldiers he never   nurtured thoughts of revenge towards the people in the neighbor country. The other way around. He has this last year created a Peace Market in Mumosho, the community where he comes from  just on the border between Rwanda and DRC, overlooking the border river Rusizi  and the westernmost hills of Rwanda.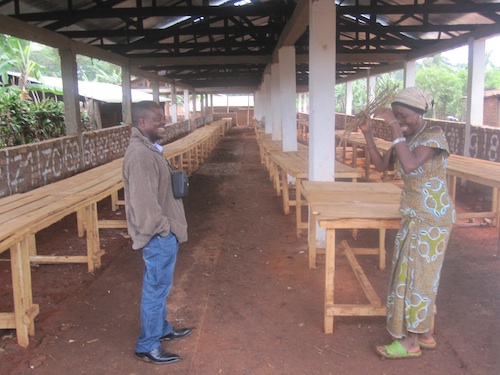 Amani Matabaro has created a Peace Market at the border between Rwanda and DR Congo to make people meet and reconcile.
There used to be a lot of trading across the border before the genocide in 1994 and the following conflicts and violence. Amanis mother used to walk over to rwanda to buy kerosene and sell it in DR Congo. So he got the idea to re-establish the trading by creating this Peace Market and make people communicate across the border again. He presented the idea to different people and finally Rotary clubs in the US and elsewhere funded the project through the consistent work of our dear Trauma Tapping colleague,  Psychologist Victoria Bentley from Santa Barbara in California (Pls check  "Mumosho Market" on facebook).
Peaceful Heart Network and Amani is now adding another component to this project: the Peace Tappers. The plan is to establish a Trauma Tapping clinic in Mumosho that will give access to people in Mumosho and the area around to get healed from their traumas of violence in the area. We already conducted one training with five women and one man.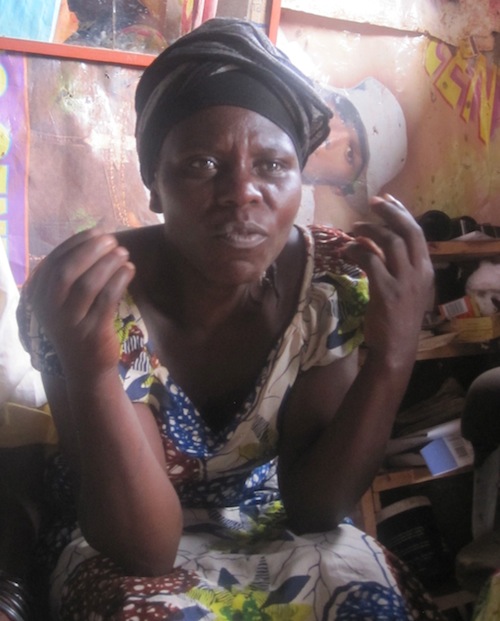 One of the participants, Esperanza Mapendo (her name means "Hope of love"), who is a nurse and participated in  a tapping training some time ago commented after the training:
" I understand that this tapping is a true medicine. I have already showed it to many. They first find it to be a joke, but then they get surprised how much it helps. We are all living troubled lives. We need this technique. 
When your mind is shaken after all what we have lived through you can damage yourself and also get bankrupt. We do business here at the Peace Market and because of the memories of the past.  Your mind is not clear.  Sometimes we don´t know if we have paid two times.  With the Tapping we can be more healthy, happy and do our business well."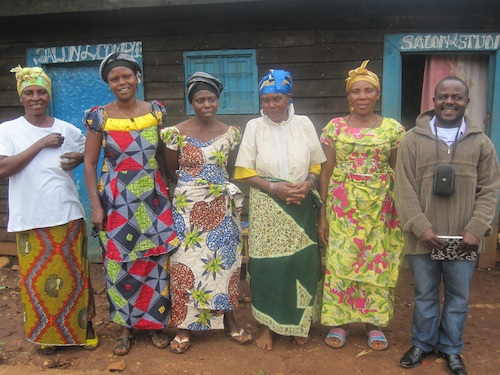 The first group of Peace Tappers in Mumosho.