Long time since I  wrote for the blog. Have been absorbed by the practical work of trainings in TTT – Trauma Tapping Treatment – as we have named the version of Energy Psychology that we work with (see the short video further down or at the website www.peacefulheart.se).
In Sweden we – my colleague Ntabwoba Robert and myself -have had seminars at the Folke Bernadotte Academy course "Reconciliation as Practice and Process" and at the Network for Work with Trauma and Secondary Traumatisation at Uppsala University. Right now we are on our way to Kalehe in eastern DR Congo to conduct a 3 day seminar for some of the local partner organsations of the Norwegian Church Aid.
Will tell more when there is an internet connection to be found next time. For now: this beautiful picture below of two gentle-men doing TTT in the village of Cyuve in Rwanda near the border to DR Congo. This village was very badly hit even after the genocide of 1994 since the Interhamwe (the militia that executed the genocide) fled to DR Congo and from there did raids into the country the years that followed.  The photo was taken by Ulf Sandström, a dear friend and colleague who came to film the work with TTT in Rwanda. More will come on the website.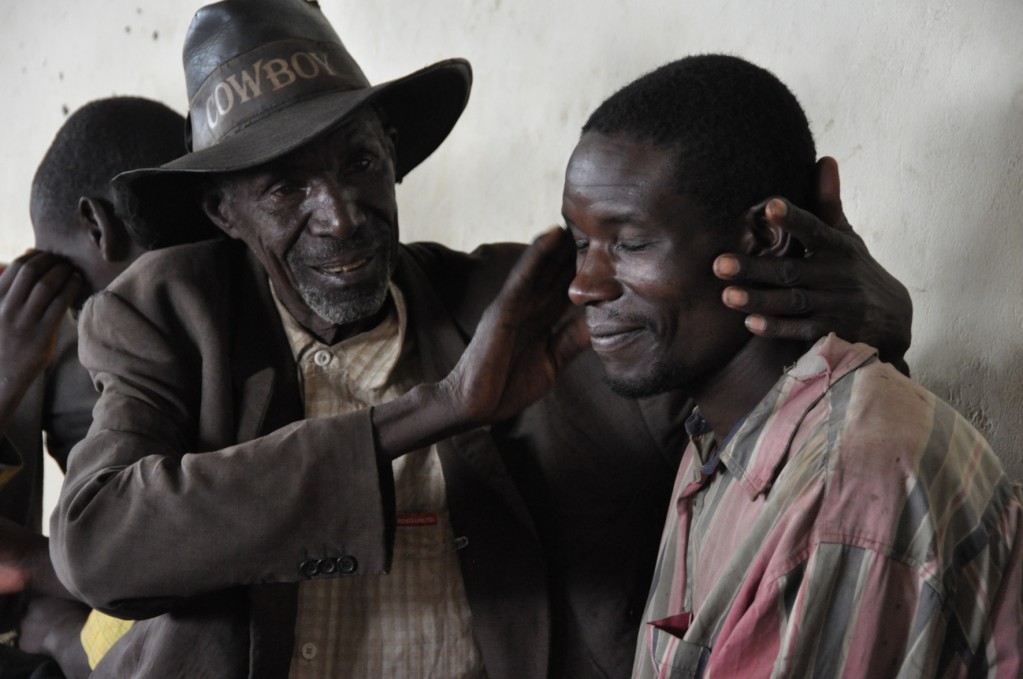 Two gentle-men treating each other with TTT- Trauma Tapping Treatment in Cyuve, Rwanda. Photo: Ulf Sandström