Your contribution is vital to us - Donate through PAYPAL here!
You can contribute in many ways. The easiest is to buy or gift a Peace Package.
The Global Quest 2018 is to distribute Peace Packages worldwide in areas of conflict, post-conflict and other areas or people with needs.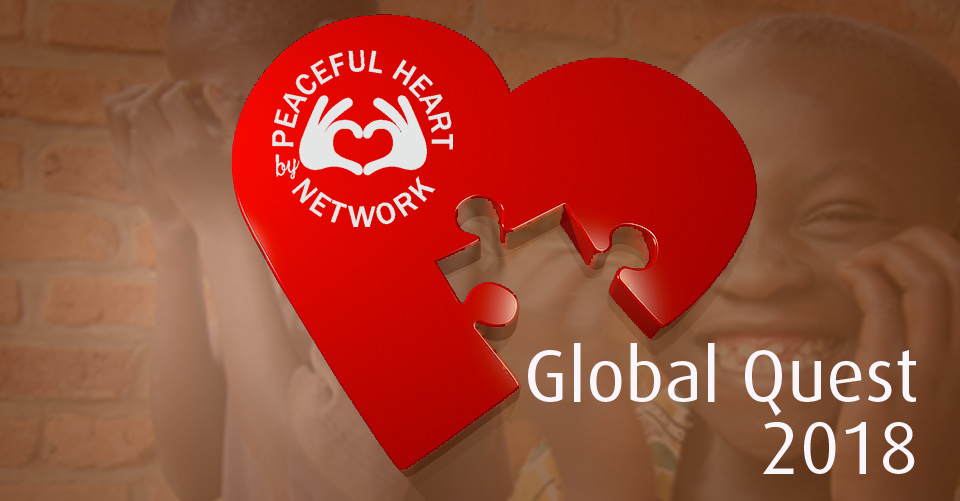 By investing 30 USD in a Peace Package for yourselfor somebody else you
help us to keep distributing peace packages in zones of need and post-
conflict. Win-win.
Your peace of mind is a contribution to the world in itself. We know this from
experience.
Everybody does something to relieve stress, so do you. The question is if it can
be done even simpler, if we can add some more tools to your toolbox and
some more information that you can apply wisely in your life.
THIS IS WHAT YOU GET
An instruction film: How to tap yourself
Symptoms: Understand stress & trauma
Here is our book: Resolving Yesterday
The bucket of resilience: A film about stress & trauma
A fantastic exercise: DoIn energy self-massage
Instruction materials: Self-regulation in 9 languages 
You also get to join all our online webinars where you can learn TTT and
get certified – and get email support all of next year.
If you want to gift a Peace Package like this to somebody else,
click on the link below, contribute and send us their email.
https://paypal.me/supportpeacefulheart/30
Every contribution is spent 100% on stress and trauma relief actions - in Rwanda, Congo, Europe, Canada, India, Afghanistan, USA and Scandinavia - and Will Help Somebody on an individual, family or community level.
Your contribution helps us fund
Local trauma tappers in Congo and Rwanda
Trainings in schools, churches, survivor groups
Materials for schools and trainings
Translations for trainings
Transportation to trainings
Water and food during trainings
Swish: 123-607 21 10
Paypal: Use button below or Direct Link